Clamshell grab bucket (also called clamshell buckets) are used in conjunction with excavators. They are used to grab all kinds of loose deposits for loading, unloading, dumping and feeding operations. Excavator clamshell buckets (clamshell grab bucket) It can be customized according to customer needs.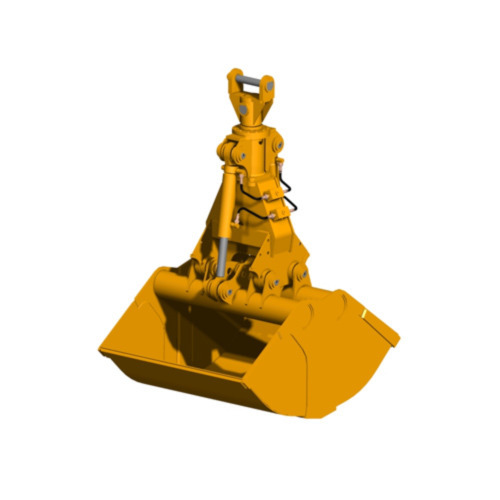 There are two types of hydraulic swing and without hydraulic swing; the clamshell grab bucket without hydraulic swing adopts the oil circuit of the excavator bucket cylinder, without additional hydraulic valve blocks and pipelines; The hydraulic rotary clamshell grab bucket should be controlled by adding a set of hydraulic valve blocks and pipelines, and the oil cylinder is equipped with a piston protection device.
The working principle of the clamshell grab bucket is to drive the clamshell body to open and merge to grab materials through the expansion and contraction of the oil cylinder, thereby completing the operation.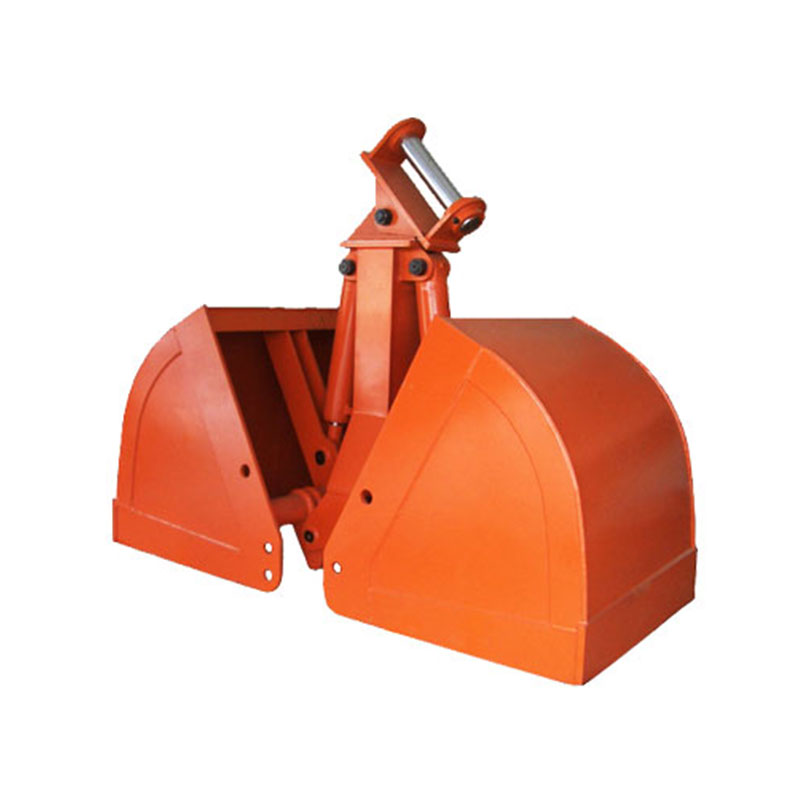 The main applicable occasions are:
1. It is suitable for the grabbing and loading of mud, sand, coal, gravel, ore, limestone, slag, slag, coke, sand and other bulk or accumulated materials.
2. Suitable for excavation and loading of loose soil on one side of a trench or restricted space.
3. It is also suitable for the loading and unloading of bulk materials in ships, trains and automobiles.
Applicable excavator brands are: CAT, KOMATSU, HITACH, KOBELCO, VOLVO , DOOSAN , HYUNDAI , SANY , LIUGONG , YUCHAI ,SUMITOMO , KUBOTA can also be used with cranes and other lifting equipment.
Clamshell grab bucket characteristics
(1) Driven by double oil cylinders to ensure the gripping force
(2) Easy installation and high work efficiency;
(3) Made of high-strength steel plate;
(4) The hydraulic closing force is large, and it has excellent digging characteristics.