As we all know, in the development of China's construction machinery market, the sales situation of high efficiency excavator attachments and other products has been constrained by the complete machine market. However, in terms of the sustainable development of construction machinery enterprises, high efficiency excavator attachments are an important way for enterprises to break through the existing development difficulties.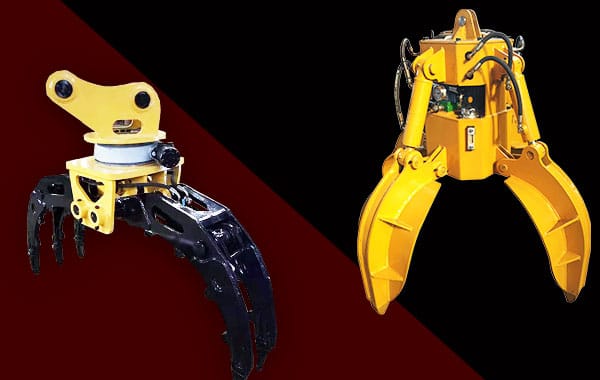 In fact, when the market enters subdivisions, high efficiency excavator attachments play an important role in accelerating structural adjustments and technological upgrades, solving product homogeneity competition, or achieving differentiated development of enterprises. The supporting role. Even if the industrial structure is adjusted around energy conservation, emission reduction, and environmental protection, high efficiency excavator attachments are also playing an important role in exploring energy-saving technologies for parts and realizing multiple uses. Through the technical optimization of high efficiency excavator attachments, the market application range of the complete machine product can be successfully expanded to meet the individual customization needs of end users with multiple functions.
With the continuous improvement of social civilization and the continuous advancement of science and technology, many manual tasks in the field of engineering construction are gradually replaced by engineering machinery. As you can see in life, an excavator can independently carry out a series of cable laying operations such as trenching, logging, cable laying, backfilling, and compaction by changing different working high efficiency excavator attachments, or through Replacing different high efficiency excavator attachments alone undertakes many tasks such as road milling, cutting, crushing, eradicating, repairing, and compacting. This efficient, fast, and low-cost working mode benefits from the rapid development of high efficiency excavator attachments for construction machinery.
In recent years, more and more customers have inquired about the multi-purpose excavator. The root cause is that customers want to further increase the utilization rate of the machine and increase the function of the excavator. It can be seen as the individual needs of customers, and it can also be seen as the market for highly efficient excavator attachments is constantly being recognized.
In the future, Huitong Heavy Industry will make full use of the rich experience and core competitive advantages accumulated in the past ten years to promote the development of the enterprise through the implementation of the three strategic goals of "refinement-diversification-internationalization", and strive to build a A professional manufacturer of front-end equipment for excavators, striding forward to a world-class enterprise!